Video: Salvaged Cargo Ship Kaami Recycled
MV Kaami, a general cargo vessel salvaged six miles off the northwest coast of Skye, Scotland after running aground in March, has been dismantled and recycled in Kishorn.
Built in 1994, the 89.8-meter vessel, owned by Norway's Misje Rederi, was sailing under the flag of Bahamas when it ran aground on March 23 this year. It was refloated by Resolve Marine Group and towed to Kishorn Port and Dry Dock on the northwest coast of Scotland.
Highlands and Islands Enterprise (HIE) has invested more than £700,000 ($878,500) in Kishorn in recent years, along with support from the Decommissioning Fund, to add to the significant investment made by Kishorn Port Limited (KPL) and its partners, contributing toward the costs of overhauling the dock gates, modified seals, creating a new access road and buying and installing dry dock gate anchors and two new moorings for holding the gates in the loch.
The 160- by 160-meter dock was recently fully opened to the sea for the first time in 25 years to welcome the MV Kaami upon its arrival in May.
Working to European ship recycling and SEPA regulations, John Lawrie Metals' team from its Evanton base in Easter Ross carried out the decommissioning work including the downsizing of the full structure.
The project team, consisting of six onsite with additional HSEQ and project support from the company's Aberdeen headquarters, was mobilized on May 18 with the project reaching completion on June 30. Overall, it was a 13-week turnaround from initial consultation to delivering depolluted and fully recycled material to the steel mill.
With an aim of zero to landfill, every piece of material the company handled was assessed for reuse or repurpose before being processed for recycling.  After the material was sorted and segregated and the metal processed, it was shipped direct from site by sea to a steel mill in Europe for smelting ready to be made into new products. A total of 1,200te of material was recovered and shipped for processing and recycling.
Following a review in conjunction with the client, certain elements of the material have been considered for reuse purposes such as the propeller and the wheelhouse, with the wheelhouse already in position at a visitor's viewing gallery overlooking the dry dock.
Coincidentally, the exact vessel Kaami has previously been used to ship John Lawrie processed scrap metals to Europe.
https://www.youtube.com/watch?v=hLFPAsyozk4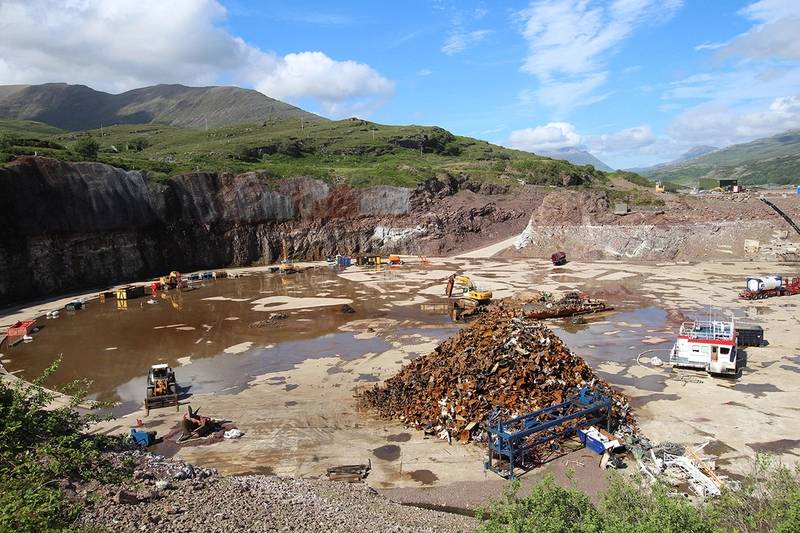 (Photo: John Lawrie)