The Wing Group: Greater Than the Sum of Its Parts
Decades of innovation has earned Wing Inflatables its place among top manufacturers of sponsons, tubes, collars and rubber craft. While the company maintains this reputation today, the Wing Group has also grown beyond it after an ownership switch set in motion a number of major changes that have helped to both expand the company and alter its DNA.
In past decades, under the leadership of founder and now-former owner Bill Wing, the California company and its polyurethane rafts and air-holding tubes, and later air/foam hybrid collar, had revolutionized the rigid inflatable industry. Along the way, its customer base grew to include some of the world's most demanding commercial and military vessel operators. Then in 2013 the group that forms today's ownership at Wing Group took over with the goal to add another level of energy and professionalism to the company, says current president Andrew Branagh.
"Wing had always stood for market leading innovation and quality. In fact, they always pushed the envelope and invested pretty far ahead of the return on investment curve," Branagh says. "Current ownership saw this and believed that additional capital to get ahead of the curve would yield success. Our immediate goals were to stabilize the investment cycle and then be able to be less reactive and more strategic because the organization would be able take a longer view."
Geared for growth
Wing embarked on its expansion trajectory by first dialing in on ways to improve its business from within. "The company that manufactures the best product is not necessarily the best company," Branagh says. "We have worked to every day deliver a more holistic view of what it means to be the best. Certainly, we need the best physical product, but it also needs to be supported with terrific education, top notch customer service, a best in class customer service experience, a dynamic supply chain driving out waste, insightful and clear accounting and personal commitments from the team members to take that extra step."
The approach enabled the company to start the next part of its journey, one that would grow its revenues tenfold from 2013 to today on the back of several strategic business acquisitions. Today, Wing Inflatables still ranks among top collar, sponson and raft manufacturers, but that's only part of the group's wider offering. With the addition of Henshaw, FabTek, The Patten Companies, and, most recently, Mustang Survival, the Wing Group also supplies aviation life rafts, vessel doors, windows and hatches, as well as lifesaving solutions such as flotation devices, dry suits and other protective apparel.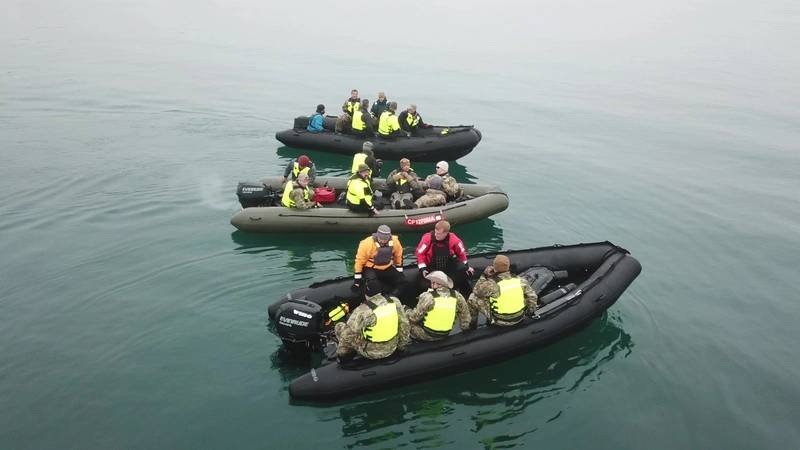 (Photo: Wing Group)

"Using the original Wing platform as a stepping stone, we looked for organizations that were already known for best-in-class quality products but maybe not yet known for holistic greatness. Combing that search criteria with our fundamental desire to be a solution provider, became a gating metric that framed our view of acquisitions," Branagh says.
Wing had already established a strong North American market share building for customers such as the U.S. Army, Coast Guard, Navy and SEALS, even NOAA and NASA, among others, so it went oversees to reach another market, acquiring complimentary company Henshaw in 2016. Wing and Henshaw offer products that are complementary; "similar but different," Branagh says. As more of a commercial industrial military builder, Wing's tubes are welded and made using polyurethane fabric, while Henshaw uses a glue and CSM/Hypalon fabric which Branagh says is quite popular in Europe's recreational markets (though both manufacturers build for each of the market segments).
The group's next acquisition, Patten, brought Wing's fabric welding capabilities to a largely historical gluing life raft facility in Lake Worth, Fla., Branagh says. "Moreover, again, Patten's primary customers were the same as the Wing organization's."
Wing continued its expansion with the acquisition of a Washington-based manufacturer that shares many of its existing boat building customers. "FabTek was actually brought to our attention by our OEM base where they said, 'Please take a look at this little company. We need them to flourish as they matter in our boat construction.'" FabTek builds doors, hatches and windows for commercial/military vessels and high-end superyachts and recreational boats.
Wing expanded significantly with its most recent addition, Mustang Survival, acquired from the Safariland Group in June 2019. Mustang, a 50-plus-year-old company and developer of the world's first floater coat, supplies equipment such as inflatable and foam PFDs, dry suits, immersion suits and a number of other pieces of safety and lifesaving equipment used by operators on vessels that the Wing Group has supplied parts for. Mustang has three facilities: Vancouver, B.C. for manufacturing and sales, more manufacturing in Jacksonville, Fla. and a repair and distribution center in Spencer, W. Va.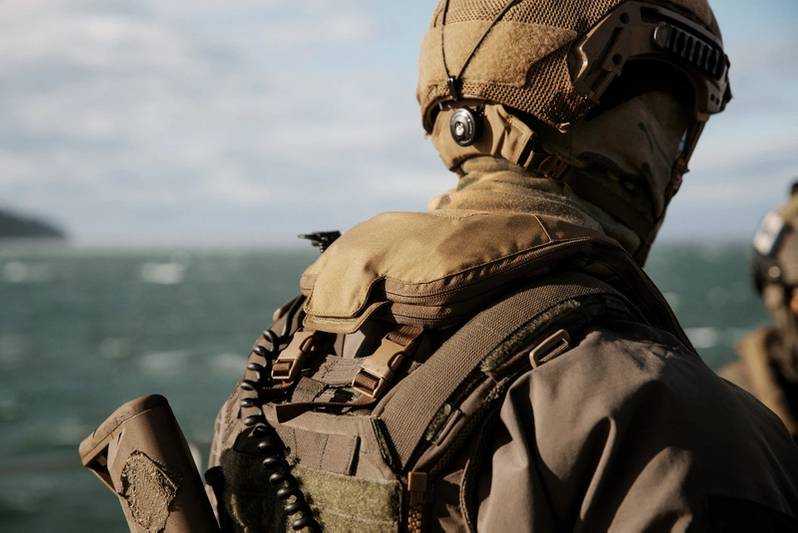 (Photo: Mustang Survival)

Wing is much larger today than it was before new ownership came in, growing from a few dozen staff in 2013, to nearly 500 employees working at 11 group locations sprawled across the globe in the US, Canada, UK and Sweden. Sales across the group are nearly even split between domestic and international, with UK and Canada serving as top non-US markets followed by the Middle East.
The acquisitions have also made for a more well-rounded company delivering an expanded scope of related products to a similar yet larger customer base. "Potentially, one could board a boat that has a Wing collar, a Patten life raft, a Fabtek door, hatch or window, a Henshaw/Wing supplied self-righting bag, while wearing a Mustang dry suit, PFD and super cool baseball cap. Moreover, all of the organizations have deep solution-oriented relationships with our military professionals."
In Wing's case, the sum is greater than its parts. "We thrive and grow as an organization because of or unique ability to work together as a team, recognizing and embracing each other strengths and supporting areas of weakness."
"The future is bright at the Wing Group, and there is a palpable sense of excitement in the limitless opportunities our businesses have to work together and to innovate," Branagh says. "Just recently Mustang Survival was approached by a large Canadian hospital service to make medical isolation gowns to protect against COVID-19. Similar materials, similar construction as our dry suits. Within weeks we were shipping top quality, high-end gowns to hospital systems throughout Canada. Mustang even trained Patten on the new designs, and we're now shipping to U.S. healthcare and emergency responders customers.
"Similar collaborative innovations are happening in boat and raft design.
"The common themes in our businesses might be high-end textiles, seam sealing, and highly engineered protective and tactical products. But our joint opportunities are simply endless."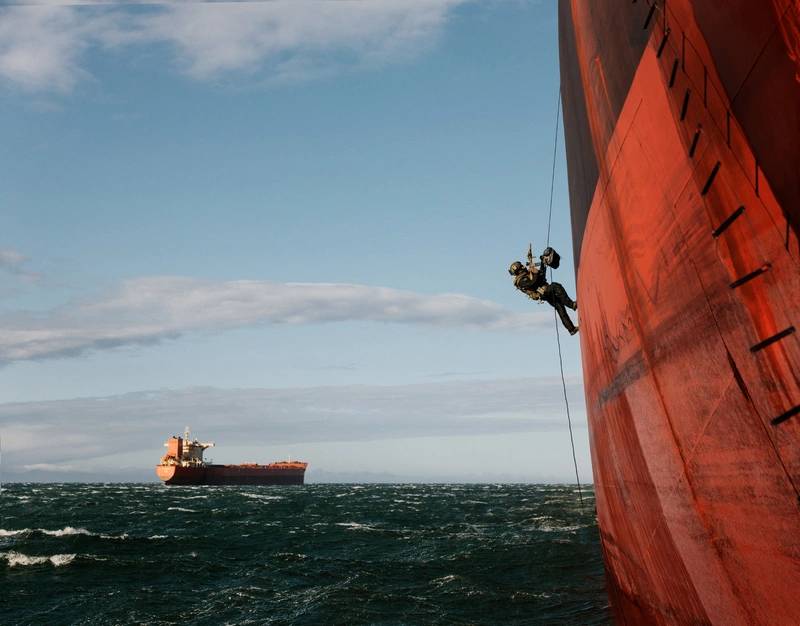 (Photo: Mustang Survival)

Finding solutions
For the Wing Group, it's not enough to simply add new products to its lineup. "The Wing Group philosophy is to provide solutions. Sure, we provide products. But, all of our products exist in order to provide solutions for a specific or general set of needs," Branagh says. "We are at our best when we are asking our customers and partners the right questions: What problem are you solving for?"
According to Branagh, the approach allows the company to both follow and lead the market. "As the market sees problems or needs, we are constantly finding solutions," he says.
Each year the company increases its spending toward engineering and design, with 25 full-time employees currently in its engineering/design departments. "Our engineering team continue to stretch the boundaries of how to design and build, finding new techniques both in production and front-end engineering. We work very closely with our partners and customers to really understand their need and, as the solution provider, design and build a product that will fulfill their need and exceed their expectation. We invest in technology and the best people, and the results show. This is true across all of our product lines: commercial, military and recreational."
Looking at the military segment in particular, Branagh points out that people are the greatest asset. "Any technologies that can further leverage the combat effectiveness of the operators will continue to be at the forefront of the development curve," he says. "Something as simple as Wing's CRRC (combat rubber raiding craft – small black inflatable boats that are so important to the special forces community), need to be evolved. Wing has introduced innovations to that product line each year for the last five years culminating in a complete revamp of the platform for this year. We brought a large number of users together to share a host of different concepts that were all designed to reduce operator stress."
New fabrics are also being developed across the group. "We are looking to unveil a fifth-generation polyurethane fabric that is twice as durable, lighter and even more UV resistant. Our dropstitch fabric design innovations are bringing completely new boating designs to light. We have a fully inflatable boat design that reduces operator body G force by over 50%. Our Patten company is using fabric and construction technology to dramatically reduce both the weight and footprint of our rafts by 35%."
Among other ongoing innovations, while Mustang is developing pilot flight suits that enhance comfort and effectiveness, Henshaw has brought reduced radar cross section concepts to the marketplace and our Fabtek is examining ways to improve quality across all applications.
"We are constantly finding that our growth comes from technical solutions," Branagh says.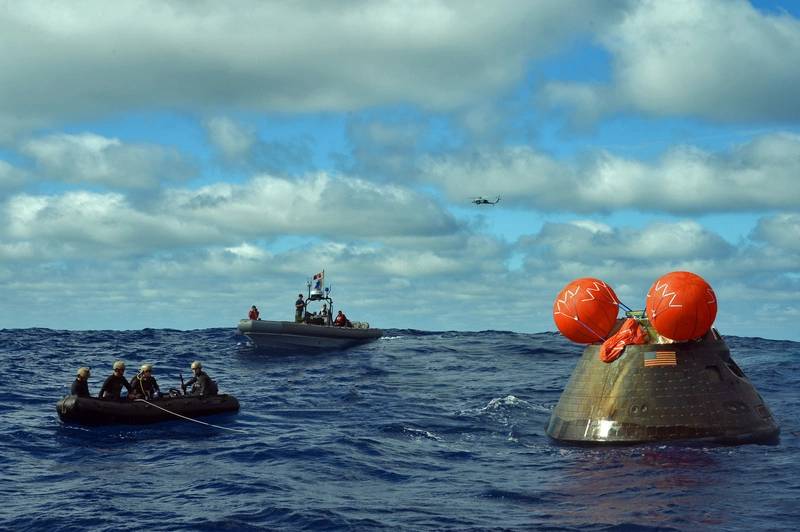 (Photo: Wing Group)