Sea Machines Raises $15 Mln, Partners with Huntington Ingalls Industries
Autonomous vessel technology developer Sea Machines Robotics announced Wednesday it has closed a new $15 million financing round with significant participation by America's largest military shipbuilder Huntington Ingalls Industries (HII).
The Boston-based tech company said it expects the investment and associated partnership with HII will accelerate the deployment of self-piloting technologies for unmanned naval boats and ships as the defense shipbuilding and technology giant continues to expand its involvement with autonomous and unmanned maritime systems.
"HII is a top choice partner for a growing marine autonomy company," Sea Machines CEO, Michael G. Johnson, told MarineLink. "The partnership gives us a supporting company to help us better serve U.S. government customers, a first-hand understanding of the technical needs of the U.S. Navy and access to HII's strengths in technical areas that are necessary to support sustainable autonomous operations such as cybersecurity and modern HM&E [hull, mechanical and electrical]."
More than just a shipbuilder, HII has a number of divisions serving various needs of government and industry, including its Technical Solutions group comprised of more than 6,000 personnel supporting national security missions with solutions such as unmanned systems. 
Andy Green, HII executive vice president and president of the group's Technical Solutions arm, said the company's investment in Sea Machines represents the company's commitment to advanced innovation and competencies across the unmanned systems market. "Sea Machines is making significant strides in the unmanned surface vessel (USV) industry. We want to invest in their growth and continue to form complementary partnerships across this key domain," he said.
"Our partnership with Sea Machines gives us immediate access to state-of-the art solutions for U.S government work in the USV space," said Duane Fotheringham, president of HII Technical Solutions' Unmanned Systems. "Sea Machines' products align well with our existing autonomy capabilities, and we look forward to collaborating with their team on USV pursuits."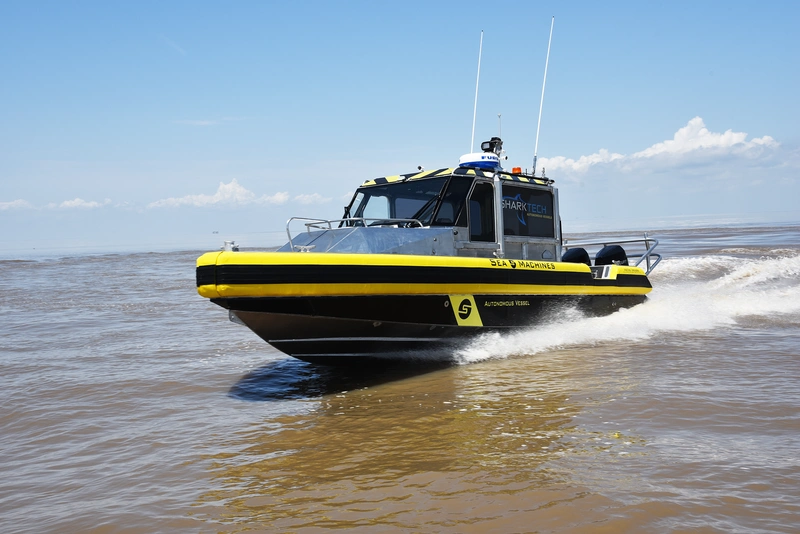 Metal Shark and Sea Machines partnered in 2019 to introduce a 29-foot autonomous vessel now being offered through the shipbuilder's Sharktech autonomous division. (Photo: Sea Machines Robotics)
Sea Machines, which launched its first advanced remote and autonomous control technologies in 2018, has installed its systems on a diverse range of vessels across the globe, from a Maersk containership to U.S.-flag ATBs and data-collecting survey boats, oil-spill response craft, search-and-rescue (SAR), patrol and crew transfer vessels.
Its system works under the command of a human operator and, by taking on the long duration and often repetitive control duties, they are designed to boost operational predictability and precision while lowering the risk of fatigue-related incidents. The technology also enables new capabilities on water, such as the onshore command of remote offshore vessels.
Growth phase
"We are entering a phase of growth and universal interest like what was witnessed in the self-driving automotive space starting five years ago, but the difference being that marine self-piloting systems are already operationally deployed. We expect to see broad adoption of autonomous technology on water ahead of that on roads," Johnson said.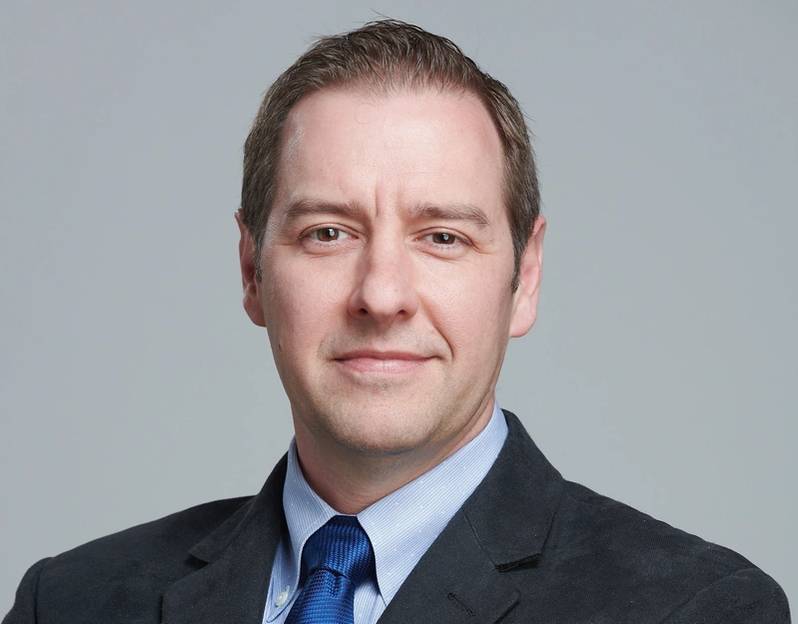 Michael G. Johnson, CEO, Sea Machines Robotics (Photo: Sea Machines Robotics)
Sea Machines' commercially conceived solutions fit especially well within the needs and requirements of naval customers striving to deploy new on-water capabilities and unmanned vessels, Johnson said, noting that the company has served multiple U.S. government customers and has secured several significant contract awards that will be announced soon.
"The navy has been working with autonomous and unmanned systems for more than two decades; they have budgets focused on the technology and are now beginning to launch programs of record for series of autonomous and unmanned vessels," he said.
Commercial and workboat operators looking for increased productivity, efficiency and predictable operations are in an earlier stage of technology adoption, Johnson said, but added, "It's a space that is much larger than naval so even in this early adoptive stage we are able to serve many global customers with systems."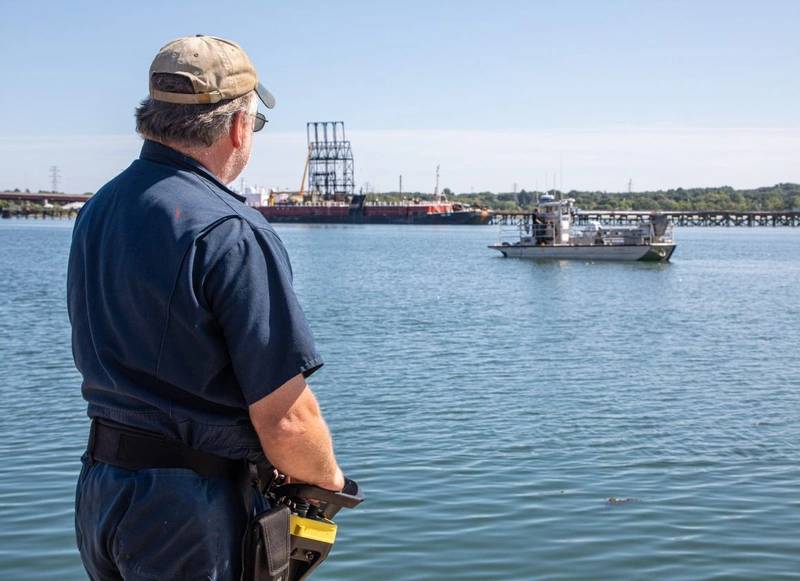 A pilot uses Sea Machines Robotics' technology to control a workboat from land (Photo: Sea Machines Robotics)
Johnson said the company's ability to secure significant financing during the challenging COVID-19 economic environment indicates investors' confidence in its "ability to reshape and retool the marine industries with modern-day, advanced technologies". The investment round was led by Accomplice with participation by Toyota AI Ventures, Brunswick Corp. (through investment partner TechNexus), Geekdom Fund, NextGen Venture Partners, Eniac VC, LaunchCapital and others.
Johnson told MarineLink Sea Machines will use the funds to further strengthen its technical development team as well as build out the next level of systems manufacturing and scale its operations group to support customer deployments. "We will also be investing in some supporting technologies to speed our course to full dock-to-dock, over-the-horizon autonomy," he said.
This month Sea Machines will release software version 1.6 on its SM300 command and control system, marking six updates in 18 months, and in the second half of 2020 the company is due to commence onboard collaborations with crew transfer vessel (CTV) operators serving the offshore wind industry.
---