New features added to Lynden's mobile app
Lynden's mobile appLynden's mobile app recently received updates, including expanded GPS map tracking and shipment detail. The app has also been updated for compatibility with iOS 13 and Android 10 and is available now in the App Store and Google Play store.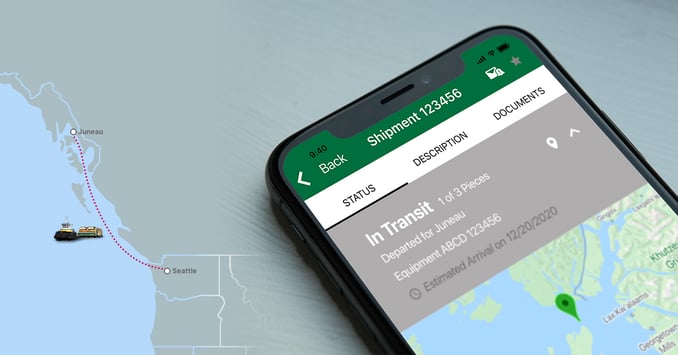 Improvements were based on customer feedback and include:
Date and time: "Received" and "Delivered" status updates now include dates and timestamps (when available) providing more detail than before.
GPS maps: In addition to written status updates, GPS maps are now included with the status of more in-transit shipments. Most notable are shipments on Alaska Marine Lines' barges which can now be tracked every mile of the journey. Maps are also offered for select truck shipments and show freight scanned into most Service Centers for all modes.
Equipment numbers: Searching by equipment number in Lynden Mobile is now even better. New in this release, the equipment number(s) are displayed in your search results, throughout the shipment details pages, and on the available Excel export. This will be especially helpful to customers who ship multiple full container loads and need to manage where containers are delivered and stored. Similarly, now that equipment numbers show on shipment tracking results, a specific shipment can be quickly located without a manual search of containers.
Core features of the app include the ability to track shipments, receive status updates via email, and view and email documents like bills of lading and invoices.
Source: Lynden